Become part of the Argentine Association of Hyperbaric Medicine
Committed to research and promotion of Hyperbaric Medicine
AMHEI
The Argentine Association of Hyperbaric Medicine and Research is a professional, scientific and non profit organization.
Mission
The Argentine Hyperbaric Medicine and Research Association promotes communication for the advancement of research and technology of hyperbaric medicine.
Vision
Build a global and dynamic interactive community of health professionals who aspire to assume a leadership role in Hyperbaric Medicine.
Values
We promote interdisciplinary studies and a global perspective on health care.
We value the stimulating and respectful learning environment.
We are connected to medical care in various ways with the hope of having a positive impact on society.
All our activities are framed in the application of medicine based on solid ethical principles.
Goals
From the Scientific Division and the different Commissions and working groups of the AAMHEI, our objectives are focused on:
Organize and provide training in hyperbaric oxygenation therapy applied to different medical specialties.
Update and disseminate the indications of the treatment carried out by other societies of the specialty.
Promote the development of our own consensus for indications of hyperbaric oxygenation treatment at the local level and study the adaptability to the health situation of our countries.
Promote interdisciplinary activities between the AAMHEI and other scientific societies to promote the diffusion and application of hyperbaric oxygenation.
Work so that the specialty is recognized and incorporated in the undergraduate and postgraduate training of Medicine.
Incorporate hyperbaric oxygenation treatment as a tool within the multidisciplinary Public Health teams (nursing, biochemistry, kinesiology), provide training and incorporate different health professionals into the workgroups.
Design, follow and analyze clinical trial protocols using HBOT.
Interpret the results of biochemical analyzes and medical studies as a follow-up of the benefits of HBOT in patients.
Collect, update and disseminate relevant documentation to HBOT to inform medical professionals, health entities, patients and the general public.
It is a great honor for me to lead AAMHEI with the purpose and commitment of continuing to devote ourselves to the development, growth and medical research in the field of hyperbaric medicine with the incorporation of new technology.
This association was born with the objective of obtaining new scientific studies, not only endorsing the existing ones but also expanding its medical indications and demonstrating the physiological effects of hyperoxia.
We work for a wide AAMHEI that includes professionals of different medical specialties, national and international, with knowledge in hyperbaric medicine and / or with the intention of seriously developing itself in the same, with ethics, professionalism, mutual respect and with the conviction of being able to contribute to improve the Health of the patient restoring their biological balance.
As Aristotle said, "Intelligence consists not only in knowledge, but also in the skill of applying knowledge in practice."
Welcome. I invite you to join this project.
Mariana Cannellotto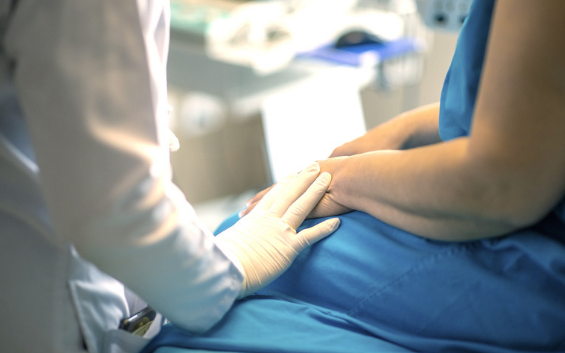 Hyperbaric oxygen therapy (HBOT) is used to improve the supply of oxygen to damaged tissues, mainly due to oncological treatments. A group of researchers from Las Palmas, Spain, developed the protocol "FEASIBILITY OF A HYPERBARIC OXYGEN PROGRAM. TREATMENT OF TOXICITY....